About Us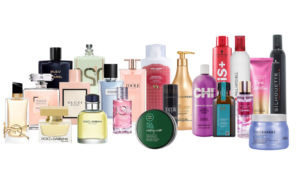 The "Derech Hayofi" chain is an Israeli import, marketing, and sales company that was founded in 2004 by two young entrepreneurs, Moshe Peretz and Sassi Arami.
The chain's operations are mainly to provide professional solutions for all types of clients and population sectors, with a wide variety of Israeli and international brands, at reasonable prices, sustaining innovation and trends, and adding new categories in accordance with public demand. We naturally constantly study consumer habits in the market and apply what we learn in our chain for the benefit of all our clients.
The "Derech Hayofi" chain specializes in many diverse fields such as deluxe perfume, professional hair care, grooming, and styling products suited to all types of hair from the best leading firms in Israel and worldwide, professional electrical appliances, prestigious body care products from "Victoria's Secret" and many other complementary products.
"Derech Hayofi" operates in the following manners:
First, by means of marketing, distribution, and sales to wholesalers, retailers, e-commerce sites in Israel and abroad, pharmacies, and hair salons – via our logistics center in Rehovot.
In addition, we have a number of stores with nationwide deployment, whose professional staff provide consultation, service, and personalization for individual clients and hair salons.
Our chain's stores provide Israeli consumers with a broad range of superior professional products from the best firms and leading manufacturers in Israel and abroad, a buying experience that emphasizes a personal approach to each client in accordance with their individual needs.
"Derech Hayofi" has also established a professional hair salon serving the public at large and our clients, which is located in the Rehovot Mall, next to our store.
The company's owners
Moshe Peretz, one of the company's founders, is a businessman and entrepreneur specializing in a variety of fields in Israel and abroad.
Moshe has a wealth of experience in the field of hair care and grooming. His professional career in this field began with senior positions at Wella and L'Oréal Israel (Kérastase, L'Oréal Professional, and more).
Gil Unger is one of the leaders in Israeli business and chains (Super-Pharm, IKEA, Blue Square, and others), and has extensive professional knowledge. He joined the chain as a partner in 2010.
Maor Peretz, Moshe's son, is the next generation. Following his military service, in 2019 he joined the company in a position handling all fields of the chain's management and operations.
Main fields of specialization
Import and marketing of luxury and niche perfumes from the world's leading brands, including brands that have no official Israeli importer.
Representation of leading international firms in professional hair styling, care, and restoration.
Representation of leading firms in professional electrical appliances, such as Itamar and others.
Chain Advantages
In-person service for individual clients with an emphasis on the customer's characteristics and needs, professional, personalized care and consultation.
A simple, quick, and secure buying experience with a wide variety of brands from Israel and around the world.
At "Derech Hayofi", you can find the newest and most in-demand products from the world's leading perfume brands as well as high-quality and professional Israeli brands.
Professional products in all of the industry's categories, such as professional electrical products, hair care, grooming, and restoration products, supplementary products (hairbrushes, makeup, and more), products by Victoria's Secret, Disney products for children and youth, and a diverse lineup of many more excellent products.
Professional staff at each of the chain's stores, who have undergone comprehensive training and acquired expertise from the best firms, including matching hair colors, and more.
Marketing, distribution, and service to wholesalers and hairdressers, including setting up hair salons with all the necessary equipment, accessories, and supplementary products to meet the needs of the salon and its clients, throughout Israel and for various sectors of the population.
Fair prices and a variety of special sales that change from time to time.
Pleasant customer service policies with an emphasis on reliable service for clients and their individual needs.
The "Derech Hayofi" chain was founded on principles of quality, service, reliability, luxury, beauty, knowledge, and professionalism – all under one roof and providing an enjoyable service experience in addition to the joy of professional products.